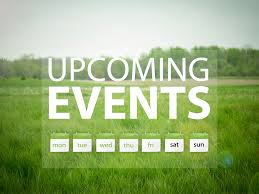 This Week
GEMS Girls' Club —Monday, March 11th @ 6:30pm. Renee Pitman; 419-630-0028, realmm@roadrunner.com
Adult Bible  Fellowship—Wednesday, March 13th @ 6:30pm. The study will meet in the fellowship hall.
Doctrine.   What is it and why is it important? 
Pastor Mark will work through what we teach regarding: the holy scriptures, God, man, salvation, the church, angels, last things, and what it means to be a Christian.  Doctrine is critical to the believer's right understanding of God and faith.  Please join us.   Pastor Mark: 419-485-8229, mark@bridgewatercc.org
Upcoming Events and Notes of Interest
Pizza and Movie Night — Join us on Sunday, March 17th at 5:00 PM for pizza and movie night. If you can, bring a few bucks to help pay for the pizza.
     I Can Only Imagine: Growing up in Greenville, Texas,  Bart Millard suffers physical and emotional abuse at  the hands of his father, Arthur. When Arthur becomes  terminally ill, he finds redemption by embracing his faith
and rediscovering his love for his son. Years later, Bart's troubled childhood and mended relationship with his  dad inspires him to write the hit song "I Can Only Imagine" as singer of the Christian band MercyMe.
Please sign up at the Welcome Center if you plan to attend.  We need to know how much pizza to order and what flavors of pizza you would all like.
Angela: 419-451-0534,bubbles-1971@hotmail.com
Ladies Bible Study-Thursday, March 21  beginning at 9:30am.  Read through chapters 7 & 8  of Good News for Weary Women and Chapters 7 & 8 in Caring for One Another.
5th Sunday Potluck—Join us Sunday, March 31st for our 5th Sunday potluck.  Bring a dish to share and enjoy some great fellowship.
Introduction to BCC—Sunday, March 31st from 12:30–3:30 PM. This class is designed to acquaint you with Bridgewater Community Church and the various aspects of our ministry. The class is required for membership, but attending the class does not obligate you to join. You can ask any question you might have about the Bible, Christianity, our church, etc.  You will be introduced to the biblical truths that drive our philosophy and ministry.  This course is free and lunch is provided.  Pastor Mark will answer all your questions so you can decide if Bridgewater is right for you; learn how you can get involved! There is a sign-up sheet at the Welcome Center. Pastor Mark: 419-485-8229, mark@bridgewatercc.org
Frosting Containers—We are in need of empty frosting/icing containers (i.e. store-bought little tubs) to help organize items for the Children's Ministry.
There is a box by the Welcome Center for you to put them in. Rachel Pedraja: 262-344-1193, rpedraja@gmail.com
Cancellation Policy—In the event of inclement weather on Sunday mornings, we will leave a message on the church answering machine (419.485.8229), have it posted on our webpage (www.bridgewatercc.org) and it will also be announced on WBCL( 89.5 FM). All church related activities on Monday and Wednesday evenings would be cancelled if North Central is closed due to snow or ice. If the weather would get worse following school and we would need to cancel, you can find out by again calling the church, checking our webpage or listen to WBCL.