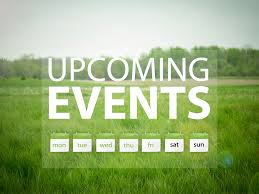 This Week
Adult Bible Fellowship—"Pick a Chapter"  Wednesday, May 23rd  at the Annex beginning at 6:30pm. 
During our Wednesday night bible study, we will "Pick a Chapter" of Scripture.  The intent is to select a section or chapter of the bible that you'd like to study in detail.  If you have wondered what a section really means or you have wrestled with what the text really says, then join us for a verse-by-verse look at the chapter and walk away (Lord willing) saying, "I get it." We are currently studying the book of Revelation.
You provide the chapter you would like to review in advance and we will all do the work of providing  study in advance for the context, meaning, and application.  Pastor Mark will facilitate.  Pastor Mark: 419-485-8229, mark@bridgewatercc.org
Upcoming Events and Notes of Interest
Ladies Bible Study—The Proof of Love -Thursday, May 30th beginning at 9:30am.  We are on Session 7, Chapter 11.
Baby Bottle Bank Campaign —Between Mother's Day and Father's Day, the CPC Women's Health Resource is asking for your spare change. Would you consider taking a baby bottle and filling it up?  The monies go toward helping rescue children and families from abortion.  Every human life is precious.  Whether planned or unplanned, each life is unique, created with wonderful potential and possibility.  Thank you for helping support this important ministry.  You can pick up a bottle at the Welcome Center.  www.cpcnwo.org  Got Change for that!  Pose with your bottle and share the pic on FB or Twitter.
Cancellation Policy—In the event of inclement weather on Sunday mornings, we will leave a message on the church answering machine (419.485.8229), have it posted on our webpage (www.bridgewatercc.org) and it will also be announced on WBCL( 89.5 FM). All church related activities on Monday and Wednesday evenings would be cancelled if North Central is closed due to snow or ice. If the weather would get worse following school and we would need to cancel, you can find out by again calling the church, checking our webpage or listen to WBCL.