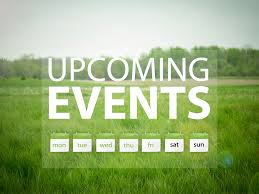 This Week
Adult Bible Fellowship—"Pick a Chapter"  Wednesday, July 18th  at the Annex beginning at 6:30pm. 
During our Wednesday night bible study, we will "Pick a Chapter" of Scripture.  The intent is to select a section or chapter of the bible that you'd like to study in detail.  If you have wondered what a section really means or you have wrestled with what the text really says, then join us for a verse-by-verse look at the chapter and walk away (Lord willing) saying, "I get it." We are currently studying the book of Revelation.
You provide the chapter you would like to review in advance and we will all do the work of providing  study in advance for the context, meaning, and application.  Pastor Mark will facilitate.  Pastor Mark: 419-485-8229, mark@bridgewatercc.org
Upcoming Events and Notes of Interest
Ladies Bible Study—Respectable Sins – Thursday, July 26th beginning at 9:30am. Please read chapters 7 and 10 and respond to the "Think It Through" personal study questions beginning on page 207.
5th Sunday Potluck—Join us on Sunday, July 29th for our 5th Sunday Potluck. The church will not be supplying a main course, so if you can, please bring a dish or two to share.
VBS—The date has been set for Vacation Bible School! Mark your calendars for the week of July 30th – August 3rd. This event will be held at Cromer Park in Pioneer from 11:30 AM– 1:00 PM.  We will be working with the free lunch program, so we will help serve food to the children, clean up then do a devotional with the kids.  We will then end with a craft and game. If you can volunteer for VBS and/or if you have children that will be attending VBS, there are sign-up sheets at the Welcome Center.
Kylie Towers: 419-553-6857, birdy01@hotmail.com  
Cancellation Policy—In the event of inclement weather on Sunday mornings, we will leave a message on the church answering machine (419.485.8229), have it posted on our webpage (www.bridgewatercc.org) and it will also be announced on WBCL( 89.5 FM). All church related activities on Monday and Wednesday evenings would be cancelled if North Central is closed due to snow or ice. If the weather would get worse following school and we would need to cancel, you can find out by again calling the church, checking our webpage or listen to WBCL.