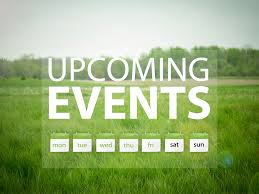 This Week
Adult Bible Fellowship—"Pick a Chapter"  Wednesday, August 15th  at the Annex beginning at 6:30pm. 
During our Wednesday night bible study, we will "Pick a Chapter" of Scripture.  The intent is to select a section or chapter of the bible that you'd like to study in detail.  If you have wondered what a section really means or you have wrestled with what the text really says, then join us for a verse-by-verse look at the chapter and walk away (Lord willing) saying, "I get it." We are currently studying the book of Revelation.
You provide the chapter you would like to review in advance and we will all do the work of providing  study in advance for the context, meaning, and application.  Pastor Mark will facilitate.  Pastor Mark: 419-485-8229, mark@bridgewatercc.org
Upcoming Events and Notes of Interest
Baptism & Family Night—Sunday, August 19th we will be having our family night at Monica Monachino's parent's pond beginning at 4:00 PM. This special family outing will include a cookout, swimming, and a baptism service for those interested. We will also have guest speaker Jeff Wilbarger joining us from The Daughter Project to give us an update. Please bring your own meat to grill and a dish to share.
Baptism is a way of showing others that you have entered into a relationship with Jesus Christ. It symbolizes what took place in your heart at the time of salvation. If you are interested in being baptized, please contact Pastor Mark.   Pastor Mark, 419-485-8229, mark@bridgewatercc.org
New Adult Bible Study—Larry Pickett will be leading a new 10 week Bible Study covering John 1-6 starting Tuesday, August 21st.  The study will be held at Larry & Becky's home.  There is a potluck dinner at 5:30pm with the study starting at 6:30pm.                                     Larry & Becky; 567- 239-584, pickettlm@williams-net.com 
Ladies Bible Study—Respectable Sins – Thursday, August 23rd beginning at 9:30am. Please read chapters 11 and 12 and respond to the "Think It Through" personal study questions beginning on page 225.
Project Respect — The 8th Annual Project Respect Golf Outing is quickly approaching! The outing will be held on Saturday, August 25, 2018 at 8:00am at Eagle Rock Golf Club in Defiance, Ohio.  Teams and individuals can register online at projectrespectnwo.org or by calling 419-636-2000.  Business sponsorship opportunities are also available. Thanks for partnering with Project Respect to support positive youth development in our community!  Project Respect is an educational program of CPC Women's Health Resource.
CPC Bake Sale —The CPC needs volunteers to make baked goods (pies are great sellers) for a bake sale at their 'Steps for Life' Walkathon. Please bake your goodies and bring them to the Walk at MacDonald-Ruff Ice Arena on Townline Road in Bryan on Sept 15th. (Please have them at the park by 9:00am.)  Thank you for your continued support and for choosing life.
Cancellation Policy—In the event of inclement weather on Sunday mornings, we will leave a message on the church answering machine (419.485.8229), have it posted on our webpage (www.bridgewatercc.org) and it will also be announced on WBCL( 89.5 FM). All church related activities on Monday and Wednesday evenings would be cancelled if North Central is closed due to snow or ice. If the weather would get worse following school and we would need to cancel, you can find out by again calling the church, checking our webpage or listen to WBCL.