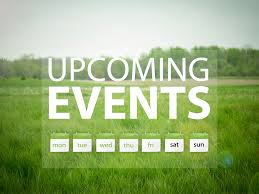 This Week
GEMS Girls' Club — First night! Monday, September 17th beginning at 6:30pm.   Renee Pitman; 419-630-0028, realmm@roadrunner.com
Adult Bible Fellowship—"Pick a Chapter"  Wednesday, September 19th  at the Annex beginning at 6:30pm. 
Doctrine.  What is it and why is it important? 
Over the next few weeks, Pastor Mark will work through what we teach regarding: the holy scriptures, God, man, salvation, the church, angels, last things, and what it means to be a Christian.  Doctrine is critical to the believer's right understanding of God and faith.  Please join us.   Pastor Mark: 419-485-8229, mark@bridgewatercc.org
Upcoming Events and Notes of Interest
Ladies Bible Study—Respectable Sins – Thursday, September 20th beginning at 9:30am.  Please read chapter 17 and 19 and respond to the "Think It Through" personal study questions beginning on page 247.
5th Sunday Potluck—Join us Sunday, September 30th for our 5th Sunday potluck. Bring a dish to share and enjoy some great fellowship.
Cancellation Policy—In the event of inclement weather on Sunday mornings, we will leave a message on the church answering machine (419.485.8229), have it posted on our webpage (www.bridgewatercc.org) and it will also be announced on WBCL( 89.5 FM). All church related activities on Monday and Wednesday evenings would be cancelled if North Central is closed due to snow or ice. If the weather would get worse following school and we would need to cancel, you can find out by again calling the church, checking our webpage or listen to WBCL.