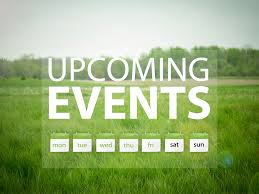 This Week
GEMS Girls' Club —Monday, December 3rd beginning @ 6:30pm.   Renee Pitman; 419-630-0028, realmm@roadrunner.com
Christmas Program rehearsal schedule—The next rehearsal for kids in 1st grade and up will be on Wednesday, December 5th from 4:00 – 5:30. December 7th will be a dress rehearsal for ALL the kids. Practice is from 4:30 to 8:00.  This will include dinner along with some extra fun activities.
Adult Bible Fellowship—Wednesday November 28th @ 6:30pm. The study will meet in the fellowship hall.
Doctrine.  What is it and why is it important? 
Over the next few weeks, Pastor Mark will work through what we teach regarding: the holy scriptures, God, man, salvation, the church, angels, last things, and what it means to be a Christian.  Doctrine is critical to the believer's right understanding of God and faith.  Please join us.   Pastor Mark: 419-485-8229, mark@bridgewatercc.org
Upcoming Events and Notes of Interest
Blankets—On Dec. 10th our GEMS Girls' Club will be making blankets to give to the elderly. They will be presenting the blankets on Dec 17th when they go Christmas caroling at the nursing home.  The cost of one blanket is $15.00.  There is box on the sound desk along with a sample blanket if you are able to donate towards the cost.  Thanks!
Cookie Exchange—1. Bake your favorite Christmas cookies. 2. Place 6 cookies on 6 plates. 3.  Drop them off in the fellowship hall prior to church on December 16th.  4. Following the service, pick up 6 plates of a variety of cookies from the fellowship hall before you leave.              5.  ENJOY!!!!
Soup Sunday/Family Night—Soup Sunday will resume on Sunday, January 20th. Do you have a community project that you would like us to support?  Please contact Angela Fritsch. Angela: 419- 451-0534,  bubbles-1971@hotmail.com
Cancellation Policy—In the event of inclement weather on Sunday mornings, we will leave a message on the church answering machine (419.485.8229), have it posted on our webpage (www.bridgewatercc.org) and it will also be announced on WBCL( 89.5 FM). All church related activities on Monday and Wednesday evenings would be cancelled if North Central is closed due to snow or ice. If the weather would get worse following school and we would need to cancel, you can find out by again calling the church, checking our webpage or listen to WBCL.