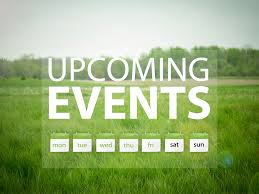 This Week
GEMS Girls' Club —Monday, January 14th at 6:30pm. Renee Pitman; 419-630-0028, realmm@roadrunner.com
Adult Bible  Fellowship—Wednesday, January 16 @ 6:30pm. The study will meet in the fellowship hall.
Doctrine.   What is it and why is it important? 
Pastor Mark will work through what we teach regarding: the holy scriptures, God, man, salvation, the church, angels, last things, and what it means to be a Christian.  Doctrine is critical to the believer's right understanding of God and faith.  Please join us.   Pastor Mark: 419-485-8229, mark@bridgewatercc.org
Upcoming Events and Notes of Interest
Baby/Child Dedication—Our next baby/child dedication will be on January 20th. If you would like to have your child dedicated, or if you have any questions regarding what dedicating your child means, please contact Pastor Mark.  Pastor Mark: 419-485-8229, mark@bridgewatercc.org
Pizza and Movie Night— Join us on Sunday, January 20th at 5:00 PM for pizza and movie night. If you can, bring a few bucks to help pay for the pizza.
      I Can Only Imagine: Growing up in Greenville, Texas, Bart Millard suffers physical and emotional abuse at the hands of his father, Arthur. When Arthur becomes terminally ill,  he finds redemption by embracing his faith and  rediscovering his love for his son. Years later, Bart's troubled childhood and mended relationship with his dad  inspires him to write the hit song "I Can Only Imagine" as  singer of the Christian band MercyMe.
Attention all Ladies – The GEMS Girls 3rd Annual Banquet is coming up on Saturday, January 26th@ 5:30 pm and will be held at the Kissell Community Building in West Unity. This is the annual fundraiser for the club.  The evening will include dinner, music, fun and the ever popular pie auction.  Tickets are $10 each (3 and under are free).   If you are interested in tickets there will be someone at the Welcome Center selling tickets.   If you have questions please contact Renee Pitman. Renee: 419-630-0028, realmm@roadrunner.com
Ladies Day—The Cambria Baptist Church in Hillsdale, MI is hosting their 9th Annual Ladies Day Away on February 23rd from 9:00 AM – 4:00 PM. Special guest is Holly Stratton from LifeHurts.us along with the Solid Rock CC Band.  There will also be coffee, food, jewelry, Christian literature, and much more! Registration fee is $25.00.   Registration forms are at the Welcome Center. Cambria Baptist Church, 2772 Lilac Road Hillsdale, MI
Cancellation Policy—In the event of inclement weather on Sunday mornings, we will leave a message on the church answering machine (419.485.8229), have it posted on our webpage (www.bridgewatercc.org) and it will also be announced on WBCL( 89.5 FM). All church related activities on Monday and Wednesday evenings would be cancelled if North Central is closed due to snow or ice. If the weather would get worse following school and we would need to cancel, you can find out by again calling the church, checking our webpage or listen to WBCL.