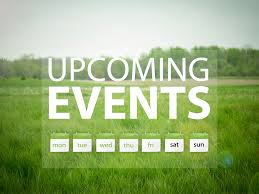 This Week
GEMS Girls' Club —Monday, April 8th  @ 6:30pm. Renee Pitman; 419-630-0028, realmm@roadrunner.com
Adult Bible  Fellowship—Wednesday, April 10th @ 6:30pm. The study will meet in the fellowship hall.
Doctrine.   What is it and why is it important? 
Pastor Mark will work through what we teach regarding: the holy scriptures, God, man, salvation, the church, angels, last things, and what it means to be a Christian.  Doctrine is critical to the believer's right understanding of God and faith.  Please join us.   Pastor Mark: 419-485-8229, mark@bridgewatercc.org
Ladies Bible Study—Thursday, April 18th beginning at 9:30am.   Kylie: 419- 553-6857, birdy01@hotmail.com 
Upcoming Events and Notes of Interest
Pioneer Community Good Friday Service – The Pioneer Area Ministerial Association will be sponsoring our Good Friday Service this year. Good Friday is on April 19th with the service beginning at 7:00PM at the Pioneer United Methodist Church. Food and fellowship following the service! Pioneer United Methodist Church: 708 Baubice Street, Pioneer, OH
Easter Sunday Breakfast—April 21st beginning at 9:30am  we will be having our Easter Sunday Breakfast in the fellowship hall. There will be no Sunday School classes. There is a sign-up sheet at the Welcome Center if you can help contribute towards the breakfast.
Frosting Containers—We are in need of empty frosting/icing containers (i.e. store-bought little tubs) to help organize items for the Children's Ministry.
There is a box by the Welcome Center for you to put them in. Rachel Pedraja: 262-344-1193, rpedraja@gmail.com