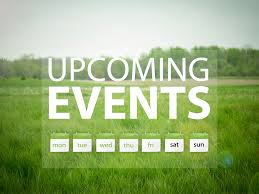 Upcoming Events and Notes of Interest
Adult Bible Fellowship—Bible study will resume on Wednesday, June 5th beginning at 6:30pm.
Doctrine.  What is it and why is it important? 
Pastor Mark will work through what we teach regarding: the holy scriptures, God, man, salvation, the church, angels, last things, and what it means to be a Christian.  Doctrine is critical to the believer's right understanding of God and faith. Please join us.
Pastor Mark: 419-485-8229, mark@bridgewatercc.org
Ladies Bible Study—A New Bible study will begin June 13th beginning at 9:30am. The study will be from the book     Alive in Him: How Being Embraced by the Love of Christ Changes Everything, by Gloria Furman. If you have questions, or need help ordering a book, please contact Kylie Towers. Kylie: 419- 553-6857, birdy01@hotmail.com