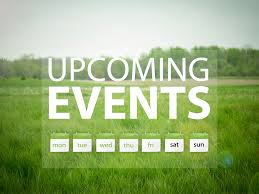 Upcoming Events and Notes of Interest
Adult Bible Fellowship—Wednesday, June 19th beginning at 6:30pm.
Doctrine.  What is it and why is it important? 
Pastor Mark will work through what we teach regarding: the holy scriptures, God, man, salvation, the church, angels, last things, and what it means to be a Christian.  Doctrine is critical to the believer's right understanding of God and faith. Please join us.   Pastor Mark: 419-485-8229, mark@bridgewatercc.org
Prayer Retreat-On Saturday, June 22nd indulge in some Jesus time!  We have the opportunity to have a prayer retreat at the Kohl pond.  This is a chance for you to spend as little or as much time as you want – just you and Jesus.  There are extra detailed inserts at the Welcome Center.  Angela Fritsch:  419-451-05347, Bubbles1971@hotmail.com
Ladies Bible Study– Alive in Him: How being Embraced by the Love of Christ Changes Everything, by Gloria Furman.  Our next study in June 27th beginning at 9:30am.  Please have Chapter 2 read.
5th Sunday Potluck—Join us Sunday, June 30th for our 5th Sunday potluck. Bring a dish to share and enjoy some great fellowship.
Introduction to BCC—Sunday, March 31st from 12:30–3:30 PM. This class is designed to acquaint you with Bridgewater Community Church and the various aspects of our ministry. The class is required for membership, but attending the class does not obligate you to join. You can ask any question you might have about the Bible, Christianity, our church, etc. You will be introduced to the biblical truths that drive our philosophy and ministry. This course is free and lunch is provided. Pastor Mark will answer all your questions so you can decide if Bridgewater is right for you; learn how you can get involved! There is a sign-up sheet at the Welcome Center. Pastor Mark: 419-485-8229, mark@bridgewatercc.org
VBS—The date has been set for Vacation Bible School! Mark your calendars for the week of July 29th – August 2nd. This event will be held at Cromer Park in Pioneer from 12:00pm – 1:00pm. We will be working with the free lunch program, so we will help serve food to the children, clean up then do a devotional with the kids. We will then end with a craft and game. Volunteers are asked to be there by 11:45am. If you can volunteer for VBS and/or if you have children that will be attending VBS, there are sign-up sheets at the Welcome Center. Kylie Towers: 419-553-6857, birdy01@hotmail.com