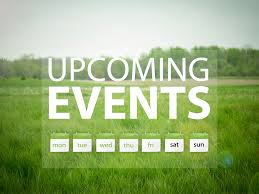 Upcoming Events and Notes of Interest
Adult Bible Fellowship—Wednesday, August 14 beginning at 6:30pm.
Join us on Wednesday nights as we study what it means to live God's Word by learning what it means and doing what it says.
Or as James 1:22 says, "doers of the word, and not merely hearers who delude themselves." We hope that through the study we will all "grow in the grace and knowledge of our Lord and Savior Jesus Christ. To Him be the glory, both now and to the day of eternity. Amen." (2 Peter 3:18)
Baptism & Family Night—Sunday, August 18th we will be having our family night at Monica Monachino's parent's pond beginning at 4:00 PM. This special family outing will include a cookout, swimming, and a baptism service for those interested. Please bring your own meat to grill and a dish to share.
Baptism is a way of showing others that you have entered into a relationship with Jesus Christ. It symbolizes what took place in your heart at the time of salvation. If you are interested in being baptized, please contact Pastor Mark. Pastor Mark, 419-485-8229, mark@bridgewatercc.org
Directions from the church to the pond: Head West to SR 49 – Turn Right on SR 49 -Go ½ mile to CR Q – Turn Left on Q – The drive to the pond is about ½ mile down on the right hand side
Ladies Bible Study– Alive in Him:  How being Embraced by the Love of Christ Changes Everything, by Floria Furman.  Our next study is August 22, beginning at 9:30am.
Fundamentals of the Faith—Dave Bell will be teaching a High School SS class beginning August 25th. The lessons range in topics from "God: His Character and Attributes" to "The Church: Fellowship and Worship". This class is ideal to disciple our new believers and helps the mature Christians to sharpen your understanding of key doctrines and equip you for evangelism. You will meet in the conference room from 9:30am – 10:15am.
Dave Bell: 419-551-3059, supertruckerdave@yahoo.com