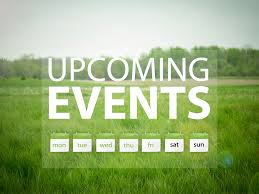 Upcoming Events and Notes of Interest
GEMS Girls' Club — First night! Monday, September 16th beginning at 6:30pm.
Jill Graham: 419-799-0316, jill@danielandjill.net
Adult Bible Fellowship—Wednesday, September 18 beginning at 6:30pm.
Join us on Wednesday nights as we study what it means to live God's Word by learning what it means and doing what it says.
Or as James 1:22 says, "doers of the word, and not merely hearers who delude themselves." We hope that through the study we will all "grow in the grace and knowledge of our Lord and Savior Jesus Christ. To Him be the glory, both now and to the day of eternity. Amen." (2 Peter 3:18)
Ladies Bible Study– Alive in Him:  How being Embraced by the Love of Christ Changes Everything, by Gloria Furman.  Our next study is September 19, beginning at 9:30am.
5th Sunday Potluck—Join us Sunday, September 29th for our 5th Sunday potluck. Bring a dish to share and enjoy some great fellowship.
amazon.com—Did you know that if you place orders through smile.amazon.com and choose Bridgewater Community Church as your charity, we receive 0.5% from your order?
Prices are the same as amazon.com and it doesn't cost you a penny. Please consider ordering from smile.amazon.com and choose to support Bridgewater Community Church. THANKS