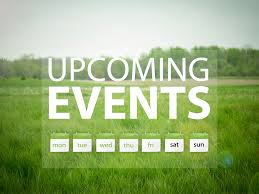 Upcoming Events and Notes of Interest
GEMS Girls' Club — Monday, November 18, beginning at 6:30pm.
Jill Graham: 419-799-0316, jill@danielandjill.net
Adult Bible Fellowship—Wednesday, November 13th beginning at 6:30pm.
 Join us on Wednesday nights as we study the book of Colossians. Paul encourages the Colossian Christians to see Jesus as the center of all reality, so they don't give in to pressure and they remain devoted to the exalted Jesus. Pastor Mark: 419-630-7049, mark@bridgewatercc.org
Ladies Bible Study—On Thursday, December 5th at 9:30am, the ladies will share breakfast together at the church. Bring a favorite breakfast dish to share. This will be an informal gathering to encourage and pray for one another before we take a break for the month of December. We will take a break and resume on January 9th.
Thanksgiving Dinner—Sunday, November 17th we will be having our Thanksgiving Feast following the morning service. The church will buy the turkey, dressing & mashed potatoes, but we are looking for people to prepare the food. Bring your favorite dish to share and come hungry and enjoy some great fellowship. Please sign up at the Welcome Center.
Operation Christmas Child— It's that time of the year already for us to start buying gifts and packing shoeboxes for OCC. This year we will be packing our own boxes. The boxes need to be at the church no later than Sunday, November 24th.
amazon.com—Did you know that if you place orders through smile.amazon.com and choose Bridgewater Community Church as your charity, we receive 0.5% from your order?
Prices are the same as amazon.com and it doesn't cost you a penny. Please consider ordering from smile.amazon.com and choose to support Bridgewater Community Church. THANKS